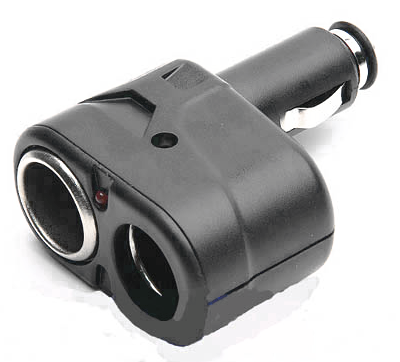 DUAL CIGAR LIGHTER POWER ADAPTOR

The Dash-Flash® Dual Cigar Lighter Power Adaptor allows you to use your plug-in Dash-Flash® Emergency Light and still have an additional receptacle to charge your flashlight, radio, iPod, etc.
Buy Now for only $6.95!:
Please add $6.99 for shipping & handling for the first Dash-Flash® Power Adaptor ordered. Additional adaptors ordered at the same time will have discounted S&H.
(Continental U.S. and Canada Only.)
For shipping discount on quantity orders, e-mail us with the quantity desired and the destination zipcode.